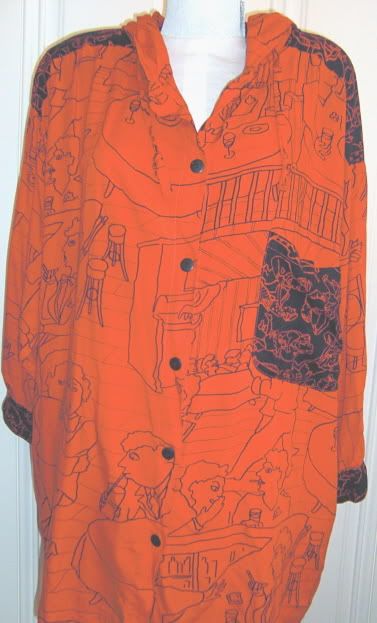 FRONT VIEW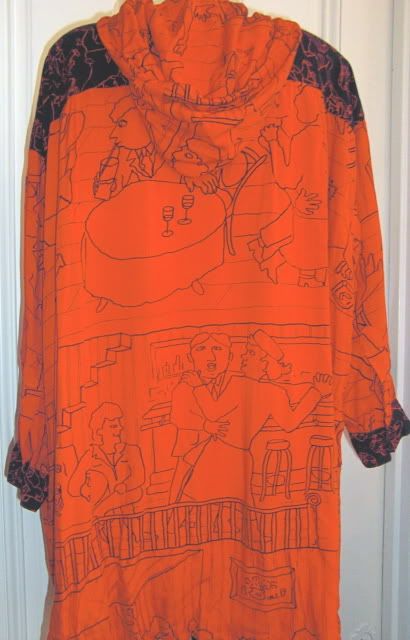 BACK VIEW
JACKET #2 – DO YOU WANNA SCREW?
This jacket came from a thrift store about a month ago, and I had to have it because of its squirrely story telling capabilities. Printed on it are people having drinks, then dancing, then what looks like them rolling around on the floor together, but what is really just some dirty dancing. I found it paired with a skirt, and is probably a shirt, but in my reality, I'm going to wear it as a jacket. My friend, Liz, actually went back to the store for the matching skirt, but it was gone, and with a distinctive print like this, it surely wasn't an oversight. It's 100% Rayon, from the brand We Be Bop, and totally from the early 1990s.
FRONT DETAIL - "Sometimes you want to go...where everybody knows your name..."
FRONT POCKET DETAIL - "Do you love me, now that I can daaaaaaance..."