Since the Olympics are coming to a close, I thought I would do a post on my Nicole Miller Olympics jacket from 1992, even though the graphics on this jacket depict summer Olympic sports. The jacket is 100% silk, and a Nicole Miller limited edition as per the label, which states, "Limited quantities of this pattern have been made for the Untied States. This pattern will never be repeated."
I also happened to see the passing of the Olympic torch while I was wearing this jacket back in 2008. A total fluke, the torch's route was changed (due to protesters) from the Embarcadero to Van Ness Avenue in San Francisco, where my office used to be. There was this excited commotion emanating from the streets below that included sirens, helicopters, and hundreds of people lining the streets in confused anticipation. I was deep in conversation while standing on the corner of Van Ness and Clay Street when my friend Jesse shouted, "Turn around! There it is!"
And to think, I almost missed it cause I was running my mouth!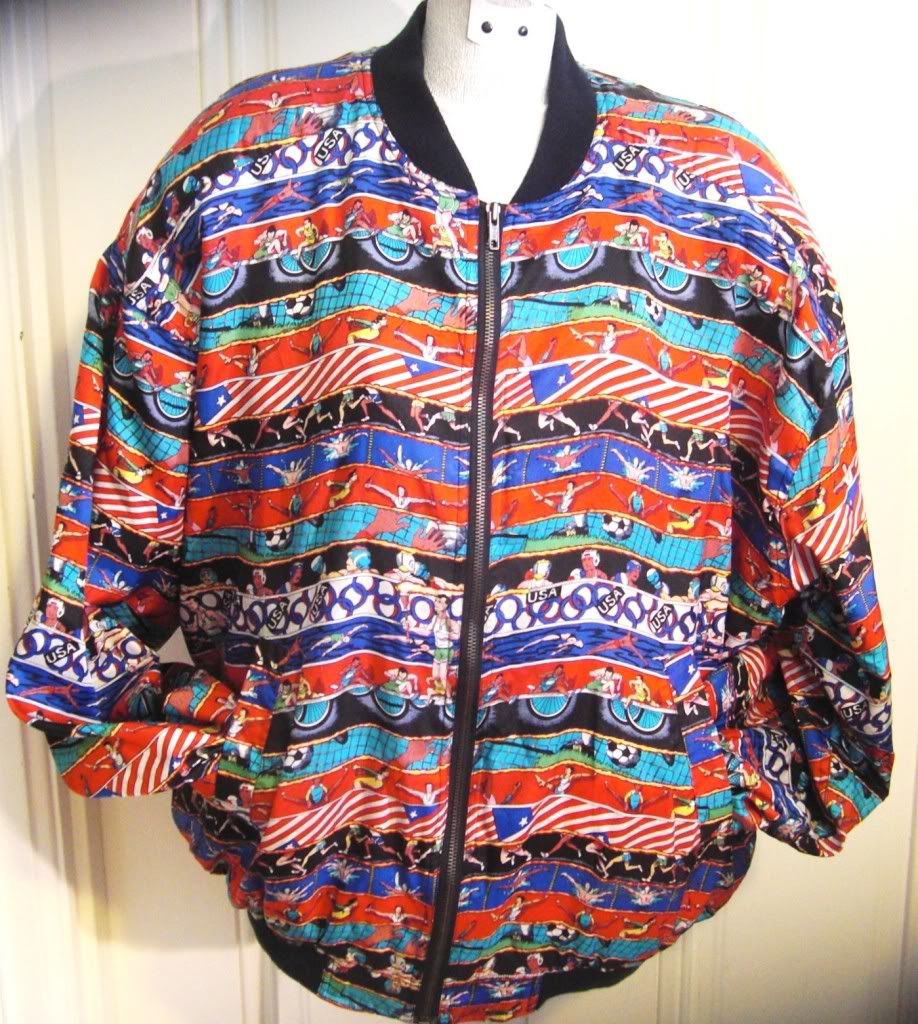 FRONT VIEW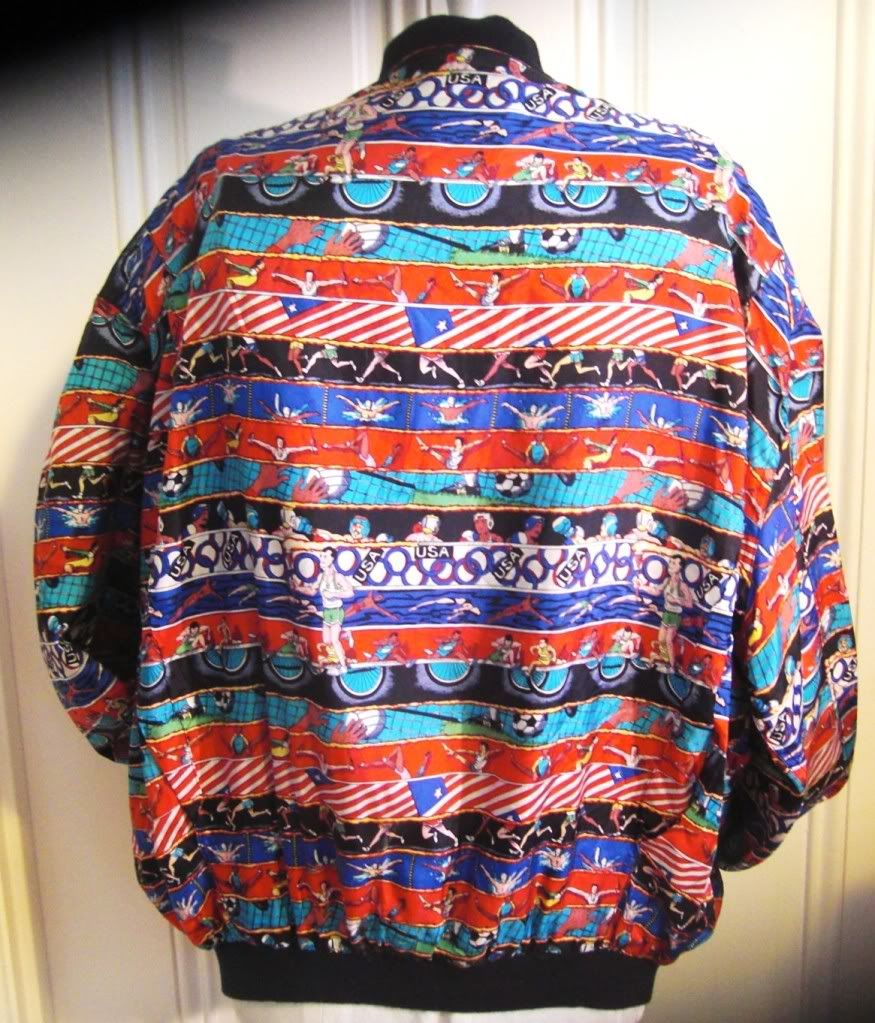 BACK VIEW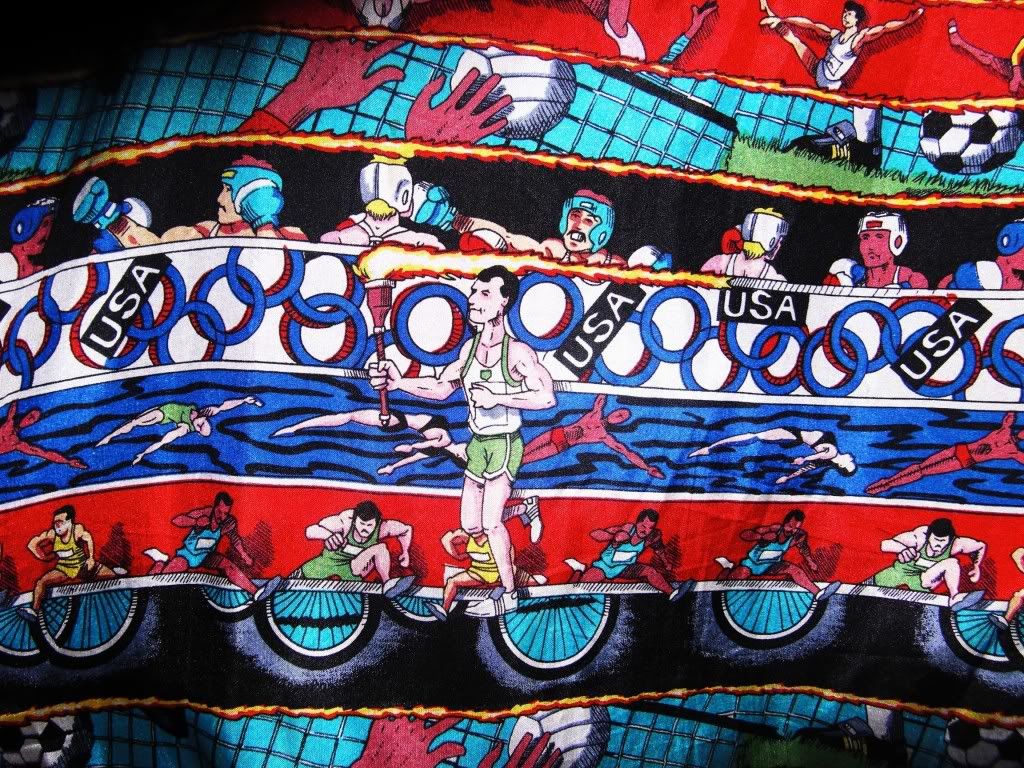 BACK DETAIL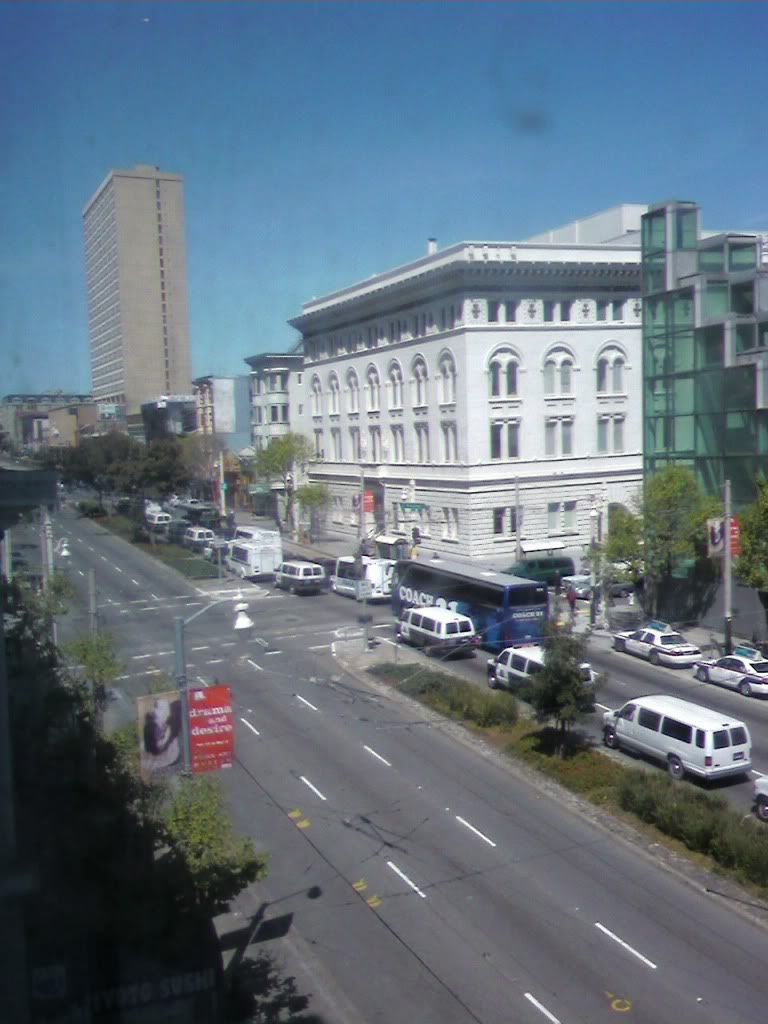 VIEW OF VAN NESS AVENUE - PASSING OF OLYMPIC TORCH SF - APRIL 2008